Vision and Values
Romero Catholic Academy Trust is a family of Catholic schools serving the needs of children and young people in the Diocese of Salford, covering the areas of Lancashire, Blackburn with Darwen and Calderdale. Responding to the challenge of our patron saint we;
'aspire not to have more, but to be more.'
To achieve this, we will uphold four key values: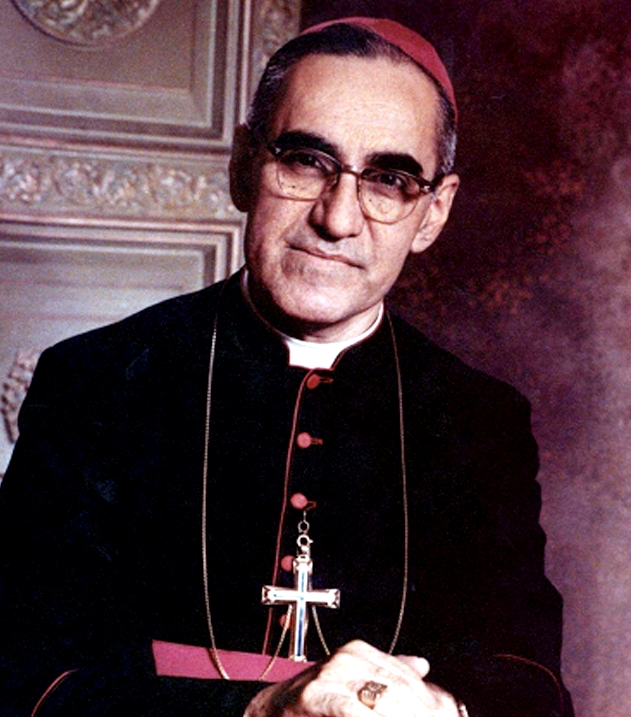 Faith:
To nurture our belief in God
Inspired by the vision of Bishop John, we will provide an authentic passing-on of our Catholic faith.
Our schools will be nurtured by the Word of God.
Our pupils will come to an understanding of what it means to be loved by God and the responsibilities that come from loving God.
Our schools are worshipping communities characterised by vibrant liturgy and prayer.
Service:
To live out the responsibilities of our faith by serving others
We will always act in the service of the pupils in our care.
In our schools we will educate our children to be the next generation of the stewards of God's creation.
We embrace Catholic social teaching and work for the Common Good with a preferential option for the poor.
We are outward facing, acknowledge our place in the wider educational system and accept our civic responsibility.
Aspiration:
To aspire to fulfil the potential of each individual, created uniquely in the image of God
We will work to fulfil the potential of each member of our community by providing an education that develops the whole person, including high quality Religious Education.
Our schools will have a relentless focus on achievement. The quality of education in our schools will be 'at least as academically distinguished as that in the other schools of the area.' (Can. 806.2)
Every member of our community will be provided with the knowledge, skills and attitudes needed to succeed in school and in the next stage of their lives.
Through high quality and relevant continuing professional development, we will invest in our staff.
Decision making will weigh up the Common Good and be made in a timely way.
We will always focus on the solution to a problem.
Collaboration:
To work collaboratively; sharing and fostering the strengths and expertise of all.
A spirit of solidarity leads us to accept a shared responsibility for all.
We recognise the concept of subsidiarity; that decisions will be made as locally as possible.
Improvements across our family of schools will be secured by utilising the skills and experience in the trust
Wherever possible, we will take care to involve and inform people in decision making.
We believe in the importance of open, honest and positive communication.